Mary Grizzard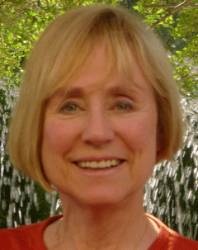 Dr. Mary Grizzard, a former tenured professor of Latin American Studies and Art History at the University of New Mexico, Dr. Grizzard was an invited lecturer to the National Autonomous University of Mexico in Mexico City. Later, she became a civilian advisor in the Department of Defense, in the Pentagon, and Professor of National Security Affairs at the National Defense University, Washington, DC.


Course Title: Short History of Mexico (Winter Term 2023)
Participant Testimonials:
Mary covered both history and culture extensively... no small feat!!

An excellent overview of Mexican history. Mary made the course very interesting by breaking down accounts into stories about individuals.
Course Title: Short History of Mexico (Spring Term 2019)
Participant Testimonials:
Mary's enthusiasm, personal experiences, interactions with the class, plus extensive subject matter were all positives. It was fascinating.

Mary is a lively, highly knowledgeable & very engaging instructor. Her passion for the history, culture & people of Mexico is infectious.