Patricia Cashman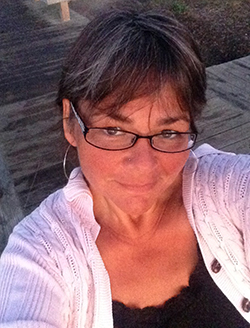 Patricia Cashman has been intrigued with psychology, mythology, and eastern philosophy for over 30 years. She has a M.A. in Holistic Counseling from Salve Regina University. She writes poetry and her love of teaching is palpable. Patricia lives in VT with a cat named Artemis Pumpkin.
Course Title: Mythos and Me: A Journey Home (Spring Term 2019)
Participant Testimonials:
"The discussions/lectures were illuminating and wonderfully conducted by Patricia. She's a brilliant teacher."
"It is a rich and imperative subject taught fabulously by Patricia."
Course Title: Beyond Bliss: Buddha, Jung and Spira (Fall Term 2018)
Participant Testimonials:
"I think the description was accurate, and Patricia was extremely knowledgeable on the subject and generous in her sharing of her knowledge and experiences in each of the areas of thought discussed."
Course Title: Wild Woman: Understanding the Feminine Archetype (Spring Term 2016)

Participant Testimonials:
"This was the best Osher class I have taken in all the years I have taken classes. Patricia was so knowledgeable about the subject. Her enthusiasm and contact with the class was superb!"
"Patricia knew her subject and spent the whole 2 hours giving information - no wasted moment."