Peter Travis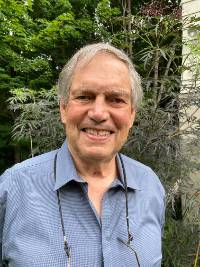 Peter Travis taught in the Dartmouth English Department for many years, focusing on medieval literature, especially Chaucer, and critical theory. He has taught several Osher classses in the last decade.
Course Title: Chaucer's Canterbury Tales (Fall Term 2021)
Participant Testimonials:
Extraordinary: Professor Travis was inclusive to all parties: his expertise produced personal and group insights into reading this famed work

Peter Travis is very generous in helping folks like myself understand Chaucer.
Course Title: Chaucer's Troilus and Criseyde (Fall Term 2020)
Participant Testimonials:
Peter has an encyclopedic knowledge of the subject.

The course was exactly what I expected. No disappointment. in fact, it exceeded my hopes.
Course Title: Beowulf and Other Anglo-Saxon Poems (Winter Term 2019)
Participant Testimonials:
Discussion was often helpful—many insightful comments by Peter and by class participants.

Great additional readings with the books; terrific discussions; special films