Phyllis Deutsch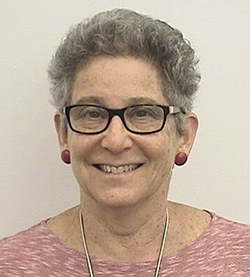 Phyllis Deutsch holds a Ph.D. in modern European history from New York University. For several years, she taught history at NYU, Columbia University, The New School for Social Research, and the University of Pennsylvania. For 15 years, she served as editor-in-chief at University Press of New England, where she published numerous titles in the field of 19th century literature. She is currently a Lecturer in the Institute for Writing and Rhetoric at Dartmouth College.
Course Title: Our Mutual Friend (Spring Term 2022)
Participant Testimonials:
Fantastic course. Well-organized. Quality discussions. Appropriate supplemental materials provided.

Excellent course with an excellent study leader. Great fun. Thank you.
Course Title: D.H. Lawrence's Women in Love (Winter Term 2021)
Participant Testimonials:
Terrific presentation by Phyllis with wonderful and thought-provoking conversation in classes.

The course actually exceeded my expectations given the depth and breadth of the materials presented and the insights of the Study Leader and participants.
Course Title: The Portrait of a Lady by Henry James (Spring Term 2021)
Participant Testimonials:
Phyllis was very knowledgeable and prepared well for each class. I especially enjoyed her comparisons with other novels of the period, such as Middlemarch.

Phyllis is an excellent teacher. Everyone participates and many people keep coming back for the experience.
Course Title: Mary Shelley's Frankenstein (Fall Term 2021)
Participant Testimonials:
Zoom format is exceptional for this class, bringing students together from distant places, who are there specifically for (Phyllis) Deutsch.

Other participants on day 1 often referred to themselves as "groupies" of Phyllis Deutsch's courses. I can see why. She listens to participants' thoughts with full scholarly appreciation. Participants attend to each others' thoughts with the same. The other participants were remarkably scholarly themselves. I am so curious about what their backgrounds are. This course was ASTONISHING.