Phyllis Deutsch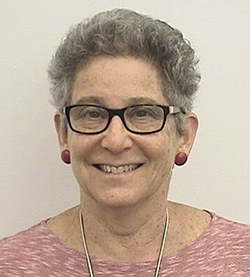 Phyllis Deutsch holds a Ph.D. in modern European history from New York University. For several years, she taught history at NYU, Columbia University, The New School for Social Research, and the University of Pennsylvania. For 15 years, she served as editor-in-chief at University Press of New England, where she published numerous titles in the field of 19th century literature. She is currently a Lecturer in the Institute for Writing and Rhetoric at Dartmouth College.
Course Title: Don Quixote Part 1 and Part 2 (Spring Term 2023)
Participant Testimonials:
Phyllis is always well prepared. She sends out written prompts along with the assignment for each class.

There was an amazing amount of discussion. Really enjoyed the power points, in fact would have liked more.
Course Title: Mary Shelley's Frankenstein (Fall Term 2022)
Participant Testimonials:
One of Professor Deutsch's strengths is her research prior to and throughout her courses; she brings in history, including family trees and political context, as well as the impact of geography.

Phyllis knows so much about the culture, the politics, the economy. She has a way of shaping her point of view, that inspires a quest for further information and thought.
Course Title: Our Mutual Friend (Spring Term 2022)
Participant Testimonials:
Fantastic course. Well-organized. Quality discussions. Appropriate supplemental materials provided.

Excellent course with an excellent study leader. Great fun. Thank you.