Rai d'Honor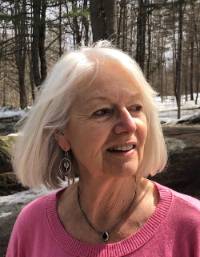 Dr. Rai d'Honoré is a mediaevalist and linguist. She has taught language, literature, philosophy, politics, film and history at universities in the U.S. and overseas. Previously Director of the Language Academy and on the faculty of the Medieval & Renaissance Studies at East Carolina University, she is currently President of Occitan Cultural Initiatives, a nonprofit foundation. She has also been Director of Creativity Foundation in collaboration with The Smithsonian Associates.

Course Title: In the Time of the Troubadours (Fall Term 2018)
Participant Testimonials:
"Rai is very knowledgeable and was able to give me a new perspective on the Middle Ages in Occitania. Her preparation was superb and her weekly class summaries were much appreciated. The fact that she personally sang some of the Troubadour songs was quite special."
"I didn't know what to expect, but it was utterly fascinating. The material touched on all sorts of things I knew and didn't know."
Course Title: Times and Traditions of the Troubadours
Participant Testimonials:
"Rai is a passionate and articulate scholar. It was a real treat to be exposed to her expertise."
"The Study Leader was knowledgeable and welcomed questions. Her lectures were supported by a well-organized PowerPoint presentation."
"Rai's beautiful singing with the chance to hear distinctions in the Troubadours' voices and formats! This was such a wonderful opportunity - Osher at its best!"