Rai d'Honoré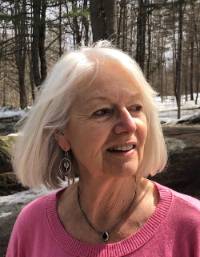 Dr. Rai d'Honoré is a medieval scholar who also teaches ancient history. She has been on the faculty of US and international universities teaching languages, literatures, history, film, and politics. She was an archaeological tour guide for the Lycian culture in Turkey. Currently, Rai teaches online at California State University Long Beach.
Course Title: The Beginnings of Civilization: Did We Get It Wrong? (Winter Term 2022)
Participant Testimonials:
I did learn a good deal about selected ancient civilizations, and I enjoyed that the focus of the class was different than I had expected.

I would say this course exceeded expectations. Plenty of interesting material, and well-presented.
Course Title: Esclarmonde de Foix - Medieval Resistance Fighter (Winter Term 2021)
Participant Testimonials:
She's an expert. Rai is an excellent teacher who loves this subject!

Rai's course was absolutely wonderful! Rai's experience as a seasoned instructor was reflected in every class.
Course Title: In the Time of the Troubadours (Fall Term 2018)
Participant Testimonials:
Rai is very knowledgeable and was able to give me a new perspective on the Middle Ages in Occitania. Her preparation was superb and her weekly class summaries were much appreciated. The fact that she personally sang some of the Troubadour songs was quite special.

I didn't know what to expect, but it was utterly fascinating. The material touched on all sorts of things I knew and didn't know.
Course Title: Times and Traditions of the Troubadours (Spring Term 2017)
Participant Testimonials:
Rai is a passionate and articulate scholar. It was a real treat to be exposed to her expertise.

Rai's beautiful singing with the chance to hear distinctions in the Troubadours' voices and formats! This was such a wonderful opportunity - Osher at its best!