Raymond Malley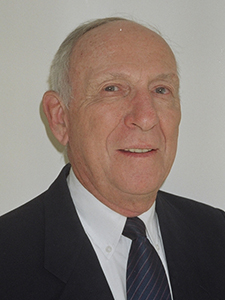 Raymond Malley is a retired Senior Foreign Service Officer of the U.S. Department of State and Agency for International Development, with 30 years of negotiating and management experience worldwide. He is also a retired business executive and Air Force Officer. He is a graduate of the Fletcher School of Law and Diplomacy.

Course Title: U.S. Diplomacy, Aid, and Soft Power (Fall Term 2018)
Participant Testimonials:
"The Malleys are so knowledgeable about diplomacy since they both spent so many years in the international work force. The course was very well planned."
"Very well-organized presentations and PowerPoints. Also liked having reading assignments and a serious project—got far more out of the class as a result."
Course Title: Macron's France and the World (Spring Term 2018)
Participant Testimonials:
"This was a most informative course."
"This course was so timely and the Malleys did a great job keeping us abreast of Macron's government and current events in France. I also appreciated Josette and Ray's different vantage points and thought that made for a more valuable experience."
Course Title: France Today (Spring Term 2017)

Participant Testimonials:
"An excellent course with extremely knowledgeable instructors."
"All courses have been first rate. These Study Leaders have dealt with a wide range of types of subject matter successfully. We would consider taking any course they teach."
"Both instructors were organized and prepared for every class. They worked well together. I liked that they added their personal experiences and opinions to the general curriculum they had outlined prior to the start of the 5 week session."
"Excellent, as always. I have taken many classes with them."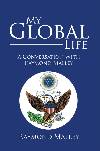 Book Titles: My Life and Thoughts, the Formative Years (2014); My Global Life, a Conversation with Raymond Malley (2012); Cold Waters, Being Notes Regarding Ship Voyages in the Arctic, Antarctica, and the North Atlantic (2018)
Publisher: Xlibris
Available for Purchase: Amazon, Barnes & Noble, Xlibris
Author's Note: The author rose to senior positions in the U.S. diplomatic corps and global business. His three books describe crisply and vividly his many experiences in Asian and African countries during the Cold War, his numerous diplomatic and business negotiations, and his adventures to the far ends of the earth.