Shawn Martin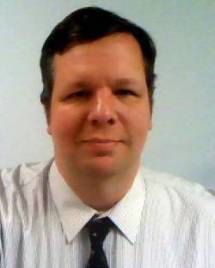 Shawn Martin is a librarian at Dartmouth College, where, among other things, he works to create a more viable academic publishing system. He has B.A. and M.A. degrees in history and a Ph.D. in information science and the history and philosophy of science. For many years, Shawn has also worked on political campaigns, interfaith dialogue initiatives, and currently serves as the New Hampshire Coordinator for Braver Angels, an organization dedicated to bridge the divides between Americans.
Course Title: United States of America: How Do We Depolarize? (Fall Term 2021)
Participant Testimonials:
This was a subject that required not only "knowledge" on Shawn's part, but a great deal of skill and experience with the communication tools that were being offered as ways to facilitate helpful dialog in a polarized setting or encounter. Very good modeling, from day one, of the active listening, acknowledgement, and empathy skills that were the focus of the final session.

Shawn clearly has done a lot of thinking and consideration on the topics we covered and he was able to facilitate and roll play very well. This was really helpful for me in understanding what was being presented.