Stephen Flanders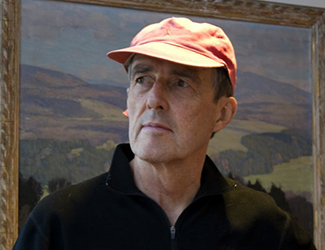 B.S., M.Arch., M.I.T. School of Architecture; M.E. Dartmouth Thayer School of Engineering. Flanders is a retired research supervisory engineer from the U.S. Army Cold Regions Research and Engineering Laboratory. Among his interests are editing and creating articles in Wikipedia. He has created or substantially expanded articles about science, engineering, politics, sports, and the arts and also biographical articles about people connected with those fields.
Course Title: Wikipedia—A Look Under the Hood (Winter Term 2021)
Participant Testimonials:
Amazingly demonstrated. He is a clearly a supremely accomplished practitioner of the subject matter.

It surpassed my expectations by providing "hands-on " experience.
Course Title: Wikipedia—A Look Under the Hood (Fall Term 2018)
Participant Testimonial:
My experience in the course not only lived up to the description, but went way beyond it Steve really wanted us to understand the many wonderful features off wikipedia, to see what a potentially great encyclopedia it is, but also to judge an article's quality, recognizing the it might not live up to the standards of the system. Steve's patience was wonderful.
Course Title: Wikipedia: Can We Trust It? Can We Improve It?
Participant Testimonial:
Steve did a great job and helped each one of us when we needed assistance.

His presentations were excellent, encouraged discussion among all of us.