Vic Henningsen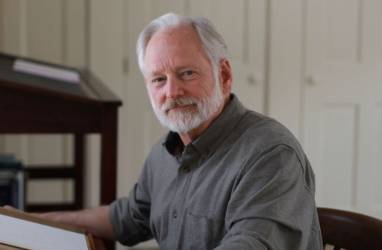 A graduate of Yale, Stanford, and Harvard, Vic was a ranger-naturalist with Vermont's Dept. of Forests & Parks before teaching history for many years at Phillips Academy in Andover, Massachusetts. He's also been a visiting scholar at Dartmouth, a summer research fellow at the Massachusetts Historical Society and the Thomas Jefferson Foundation at Monticello, and a regular commentator on Vermont Public Radio.
Course Title: The Making of the American Revolution: 1760 - 1776 (Spring Term 2019)
Participant Testimonials:
This was an outstanding course in all regards: knowledgeable instructor, excellent reading selections, perfect balance between class discussion and lecture.

As Study Leader, Vic Henningsen makes history come alive. He is a master teacher, who skillfully engages his class. Not only is his knowledge of the subject matter clearly evident but also the manner in which it is presented noteworthy. Every class involves critical thought, group discussions, and activities pertinent to the topic on hand.
Course Title: Revolution Revised: The Founders in the 1790's (Spring Term 2018)
Participant Testimonials:
Vic Henningsen continually engaged and challenged his class; the surprise for me was that my fellow classmates were so interesting and were up to Vic's challenges.

Mr. Henningsen's obvious passion for history and his ability to disseminate that passion make for great teaching and learning. His pedagogical skills are accompanied by an enthusiasm that is contagious, affording his students enlightening, thought provoking, and challenging learning experiences.