Wayne Gersen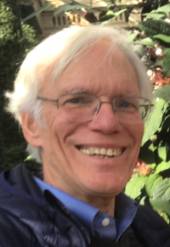 Wayne Gersen served for 29 years as a public school superintendent, concluding his career in 2011 after leading the SAU 70 school district in Hanover, NH and Norwich, VT for seven years. After retiring, Wayne worked as an education consultant in Vermont and New Hampshire, assisting school boards and administrators on consolidation and collaboration issues. Wayne writes occasional op ed pieces for the local newspaper, and recently launched "Gordian Knots", a blog describing complex social issues.
Course Title: The Year Democracy Returned to America (Spring Term 2022)
Participant Testimonials:
Extremely well prepared and knowledgeable. Hats off to Wayne for the time and effort he put into class preparation.

The hard work the leader put into the course as he presented it and his preparations were very much appreciated.
Course Title: The Five Mindfulness Trainings: A Global Ethic for a World in Peril (Winter Term 2020)
Participant Testimonials:
We studied the five mindfulness exercises and much more with films about meditation and more.

The two leaders were helpful and encouraging with considerable knowledge and experience but also modesty.
Course Title: The Philanthropy Paradox: Do the Donations of Billionaires Help or Hurt Our Economy? (Winter Term 2019)
Participant Testimonials:
Mr. Gersen was so well-prepared with slides, video clips, and plenty of optional readings. It's a thought-provoking topic and there was plenty of time for offering opinions and discussion. I was impressed by Wayne's ability to create a coherent course with a wide variety of information.

Wayne is a skilled discussion leader who listens well and does not seek to advance his point of view at the expense of others.