Lectures & Events
Scroll down to find other events
Tech Café
Tuesday, November 12
9:30 AM – 11:00 AM
DOC House
10 Hilton Field Rd
Hanover, NH
Bring your device: laptop, iPad, iPhone, Android, Kindle, tablet, etc. Ask questions and receive support. Learn how to register online for classes or navigate the OSHER@Dartmouth website.
This is free and open to all OSHER@Dartmouth members. No reservation is required.
Fall Term Ends
Friday, November 15
On the Waterfront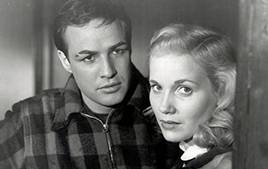 Wednesday, November 20
1:00 PM
Nugget Theaters
Register here. Limited seating available.
An ex-prize fighter turned longshoreman struggles to stand up to his corrupt union bosses.
Starring: Marlon Brando, Karl Malden, Lee J. Cobb
Free and open to the public. Free popcorn and drawing for Nugget Theater gift card.

Upcoming Events
7 Lebanon Street, Suite 107, Hanover, NH 03755-2112
Monday – Thursday: 8:30 AM – 4:30 PM • Fridays: 8:30 AM – 1:00 PM
osher@dartmouth.edu • osher.dartmouth.edu • (603) 646-0154