Special Interest Groups
Special Interest Groups (SIG) meet periodically throughout the year and are free and open to all Osher members.
Crafting for Charity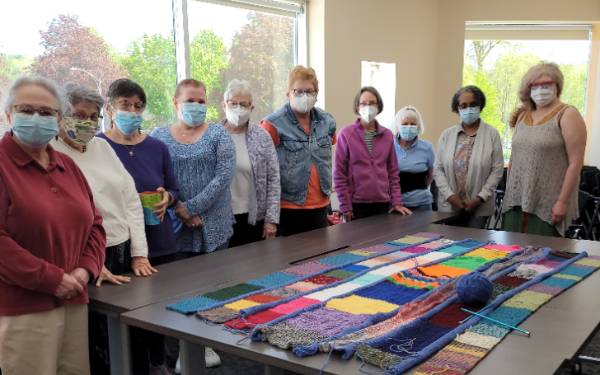 Wednesdays
1:00 PM - 2:00 PM
One Court Street, Suite 250
Join Gail Fancher to make blankets, hats, or scarves for charity. The majority of our projects will go to The Upper Valley Haven. In the process expand your skills, try something new, make some new friends, and have fun being part of something bigger. Let's look at Ravelry, Pinterest, and a few other web sources together.
Gail has been knitting and crocheting for a half century. She's eager to teach. A veteran, former member of 4-H, mother, spouse, and physician, she believes you can knit or crochet anywhere, any time. Knitting and crocheting are relaxing and satisfying.