Anne Shivas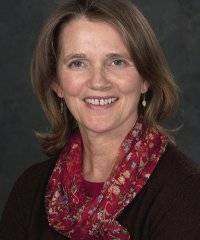 Anne is a Scot, a poet, and a Vermont resident. She grew up in and received her B.Ed. (Hons) in Edinburgh and her M.A. in Philosophy of Education in London. She lived in Jerusalem, Israel for ten years before coming to the Upper Valley. She completed an M.F.A. in poetry at Drew University in 2011. Her poetry book, Whit Grace, was published in 2017. She has taught many previous OSHER@Dartmouth classes, mostly on Scottish poetry and literature.


Course Title: Four Women Poets of Northeast Scotland (Winter Term 2019)
Participant Testimonials:
"Anne Shivas presented the poetry in such an interesting way and involved the entire class. So many various topics of the poets and country were covered."
"The class was wonderful. Anne is a terrific, knowledgeable leader, with a gentle style that invites all to participate."