Buck Beasom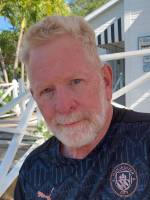 Buck Beasom has a two-track career that includes 40 years of professional experience as a VP of Finance and applications developer with a parallel 30-year career as a teacher of Business Courses and History. A long-time student of World War II, he has developed multi-media courses on the Air War in Europe and the Air War in the Asia/Pacific theater.
Course Title: The War in the Skies: Europe 1939-1945 (Winter Term 2023)
Participant Testimonials:
What a great class! The visuals are excellent. Buck does a superb job providing informative facts and answering questions.

Excellent description of history, tech, battle strategy and tactics.

He was more than prepared. The couple of times he did not have a quick answer, he researched it and responded next class.