Don Herzberg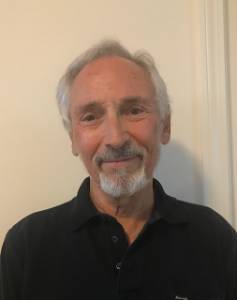 Don Herzberg is a retired doctor who writes poetry and has a poetry MFA from New England College. He has lived with his family in Vermont since 1980. His poems have been published in magazines and in two books coupling his poetry with his wife's artwork. He self-published his book Dancing on Earth.
Course Title: Writing Poems/Making Them Better (Spring Term 2021)
Participant Testimonials:
We were fortunate to have such learned and wonderful poets to lead the course. They did so much work on critiquing our individual work and returning it to us each week!

I have never written poetry; in an informal, positive environment, this class gave me that opportunity.
Course Title: Writing Poems/Making Them Better (Fall Term 2019)
Everyone was so engaged that the class ran a little long. This was one of the best OSHER courses I have taken.

Don and Betsy had different approaches but they complemented each other beautifully. I would take a class with them again in a heartbeat!