Jay Heinrichs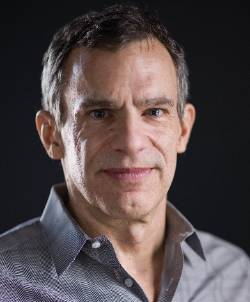 Jay is author of the New York Times bestseller, THANK YOU FOR ARGUING, as well as a UK bestseller, HOW TO ARGUE WITH A CAT. He has ghostwritten books for a 12-year-old cancer survivor and an aerospace engineer; and published a novel, THE PROPHET JOAN. Having managed magazines for Dartmouth, US Airways, Southwest Airlines, Rotary, and Rodale, he has led OSHER courses on rhetoric and Montaigne. He lives with his wife, Dorothy Behlen Heinrichs, at the base of Cardigan Mountain.






Course Title: Screenwriting by Saving the Cat (Spring Term 2023)
Participant Testimonials:
There was a plethora of riches here! It was a challenge to keep up (in a good way) with the process of developing an outline + filling in the details, as we tackled the creation of a screenplay from scratch.

Jay devoted a lot of energy & creativity to develop and then provide us with relevant and helpful materials.