John Peterman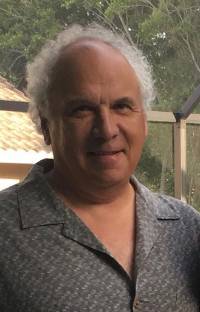 John Peterman retired in 2015 after serving for 40 years as an educator in independent schools, most recently as a Head of School in Massachusetts since 1992. In the 60s, John formed a "garage band" that played at clubs throughout the Chicago area. The band won a regional "Battle of the Bands" contest in 1967, which allowed them to compete in the International Battle of the Bands contest at McCormick Place, Chicago. The band also recorded an album of their own material in 1968 that has been referred to as "one of the hallmarks of the 60s garage band music".
Course Title: Unsung Civil Rights Heroes: Four Award-Winning Documentaries (Spring Term 2022)
Participant Testimonials:
John was an outstanding study leader. His materials and knowledge were outstanding.

I learned so much from John Peterman's films. Even though I lived through those years, I was quite naive about all that was going on from both sides. His films opened my eyes to the heroic efforts of so many that I had not known about.
Course Title: A 100th Birthday Celebration of Stars Born in 1921 (Fall Term 2021)
Participant Testimonials:
This is the third course I've taken with John Peterman, and he's a genius at pace and organization. There isn't a boring minute. He explains what we're going to view, then lets his visuals speak for themselves, so we can enjoy them. He doesn't speak over them.

John Peterman thoroughly engaged every class member; he always does.
Course Title: Comedy from the 60's and 70's: TV, Standup, and Movies (Spring Term 2021)
Participant Testimonials:
Organization was superb! Clearly Mr. Peterman has done this before and has perfected the art of preparation.

Excellent. Jon did an unbelievable job of putting together the best and funniest. Timing and pacing were perfect.
Course Title: A Tribute to Stars Born in 1920 (Winter Term 2021)
Participant Testimonials:
The combination of the movies... The history... The information about the actors... Was invaluable... I will never watch a movie with these actors in the same way

Absolutely! The best Osher class I have take. Looked forward to every session