Laurence Harper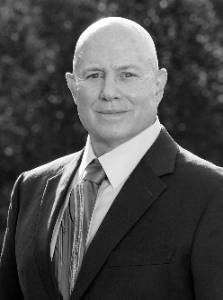 Larry is the owner of SkonPhoto.com, a 31-year-old NH photography firm. For the past 13 years, Larry has taught photography throughout NH/VT. His work includes portrait, wildlife, scenery, and macro photography. He has photographed globally. Larry teaches techniques to capture quality images at the time of the shoot, which includes knowing the camera, variations in lighting, and right composition.
Course Title: Russia—A Country in Search of Itself (Winter Term 2023)
Participant Testimonials:
The course was very well done and certainly helped us better understand the evolution of Russia and Russia's position in the world today. His course was one of the clearest and best presentations we've attended at Osher.

Everything was very well explained by our study leader. Everything I needed to understand concerning Russia and Ukrainia was very understandable.

Course Title: Photograph Like a Pro (Winter Term 2022)
Participant Testimonials:
An excellent course. Larry has a wealth of experience and he did a great job teaching this course.

Excellent class - the instructor had a wonderful way of explaining complicated topics.
Course Title: The Last Years of the Romanov Family 1916-1918 (Fall Term 2019)
Participant Testimonials:
Larry is terrific and very well knows his subject matter and can
successfully teach it

The whole course was valuable, it was so interesting and we covered a lot in each class. It would have been nice to have more classes.
Course Title: The Six Wives of Henry VIII (Fall Term 2018)
Participant Testimonials:
One of the best OSHER courses I have ever taken—great presentation, good discussions, frequent opportunities to ask questions.

Laurence is SO knowledgeable about every aspect of history during this period - every question from class members generated whole new bits of information.