Laurence Harper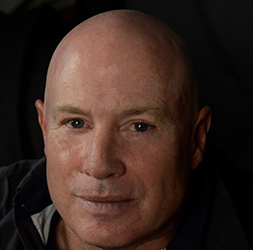 Larry is the owner of Robinswood/ Portrait Design Photography, a 31-year-old NH photography firm. For the past 13 years, Larry has taught photography throughout NH/VT. His work includes portrait, wildlife, scenery, and macro photography. He has photographed globally. Larry teaches techniques to capture quality images at the time of the shoot, which includes knowing the camera, variations in lighting, and right composition.
Course Title: Photograph Like a Pro (Winter Term 2022)
Participant Testimonials:
An excellent course. Larry has a wealth of experience and he did a great job teaching this course.

Excellent class - the instructor had a wonderful way of explaining complicated topics.
Course Title: The Six Wives of Henry VIII (Fall Term 2018)
Participant Testimonials:
One of the best OSHER courses I have ever taken—great presentation, good discussions, frequent opportunities to ask questions.

Laurence is SO knowledgeable about every aspect of history during this period - every question from class members generated whole new bits of information.