Lynn Peterson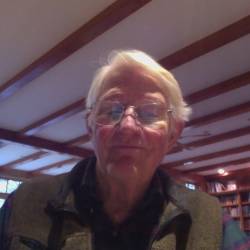 Lynn Peterson practiced surgery at the Brigham in Boston where he taught medical students and doctors the science and skills needed in medial practice. He also spent 10 years doing biochemical research. In the 80s he organized courses on ethics using insights from philosophy, history and literature. Upon retiring in 2004 he worked with a forester on his 100 acre forest and joined forestry and conservation groups.
Course Title: Environmental Science and Poetry (Spring Term 2017)
Participant Testimonials:
I think this course was well structured and carefully planned to correspond to the course description. I very
much appreciate the care the instructor took to prepare for each session.

I appreciated the way in which Dr. Peterson related poetry to environmental science. It was a unique approach and gave both subjects deeper meaning.