Martin Jeffries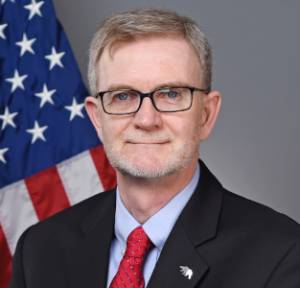 Originally from the U.K., Martin left for North America in August 1981 — he has lived in Calgary, Canada (graduate school); Fairbanks, Alaska; Washington, DC; and, since 2018, West Lebanon, NH. An "accidental geophysicist", he studied sea ice in both polar regions, and freshwater ice, ice shelves and icebergs in the Arctic. During the 14 years he was a polar science subject matter expert with the federal government in Washington, DC, Martin was the Arctic research policy director for two years at the White House Office of Science and Technology Policy. He reads a lot — Scandinavian crime fiction is a favourite — and he's a slave to his Fitbit, taking advantage of the local rail trails to enjoy some exercise and the natural world. Martin follows current affairs via 'The Guardian', 'The Economist' and the 'BBC' and remains an ardent fan of football (the original, round ball kind) and cricket — you can take the Brit out of Britain, but you can't take Britain out of the Brit. A naturalized U.S. citizen, he's interested in immigrant identity and experience, and immigration policy. Until he moved to the Upper Valley Martin had never heard of Osher (!) and now he's a study leader, member of the Curriculum Committee, and co-chair of the Recruiting Sub-committee of Osher at Dartmouth.
Course Title: The United States is an Arctic State (& Why it Matters) (Fall Term 2021)
Participant Testimonials:
I hate to see it end! I've so enjoyed Martin's weaving his own Arctic experiences into the course. I've learned a lot and so appreciate his bringing this knowledge my way.

He was incredibly organized and knowledgeable about the subject.
Course Title: Topics at the Cold Regions Lab (Winter Term 2020)
Participant Testimonials:
All of the study leaders and presenters were impressive in their experiences, knowledge, qualifications, and person ability - what a great group of people!

Excellent selections of topics by very good presenters.