Martin Jeffries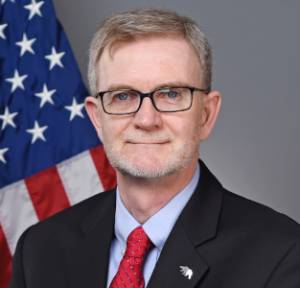 Martin Jeffries, a polar scientist, first crossed the Arctic Circle in July 1980 in Norway, and lived for 21 years in sub-Arctic Fairbanks in central Alaska. Not content with merely living in that cold region, he pursued freshwater ice, sea ice, iceberg and ice shelf research in the Arctic and Antarctica. Later he was a federal government Arctic subject matter expert in Washington, D.C. After two years with the Cold Regions Research and Engineering Laboratory in Hanover, NH, he retired and now enjoys life in the Upper Valley.



Course Title: "Cottonopolis": The First Industrial City (Winter Term 2023)
Participant Testimonials:
Martin has done an amazing job of using maps and pictures and presenting them via Zoom better than just about any Osher lecturer.

Even after having grown up in Manchester, Martin still did his homework, presenting information which was new to him!
Course Title: Arctic Climate System: Rapid Change, Global Impact (Fall Term 2022)
Participant Testimonials:
This course exceeded my expectations. It introduced me to so many aspects of the Arctic that no one ever talks about. The Arctic is a huge and complex subject - fascinating!

Martin's entire career was studying the Arctic region and his knowledge of the subject is tremendous.
Course Title: The United States is an Arctic State (& Why it Matters) (Fall Term 2021)
Participant Testimonials:
I hate to see it end! I've so enjoyed Martin's weaving his own Arctic experiences into the course. I've learned a lot and so appreciate his bringing this knowledge my way.

He was incredibly organized and knowledgeable about the subject.
Course Title: Topics at the Cold Regions Lab (Winter Term 2020)
Participant Testimonials:
All of the study leaders and presenters were impressive in their experiences, knowledge, qualifications, and person ability - what a great group of people!

Excellent selections of topics by very good presenters.