Volunteers
When Osher members contribute their time, abilities, and experience to support their fellow members, our entire program benefits from that gift. We thank our dedicated volunteers, and hope you'll join their ranks!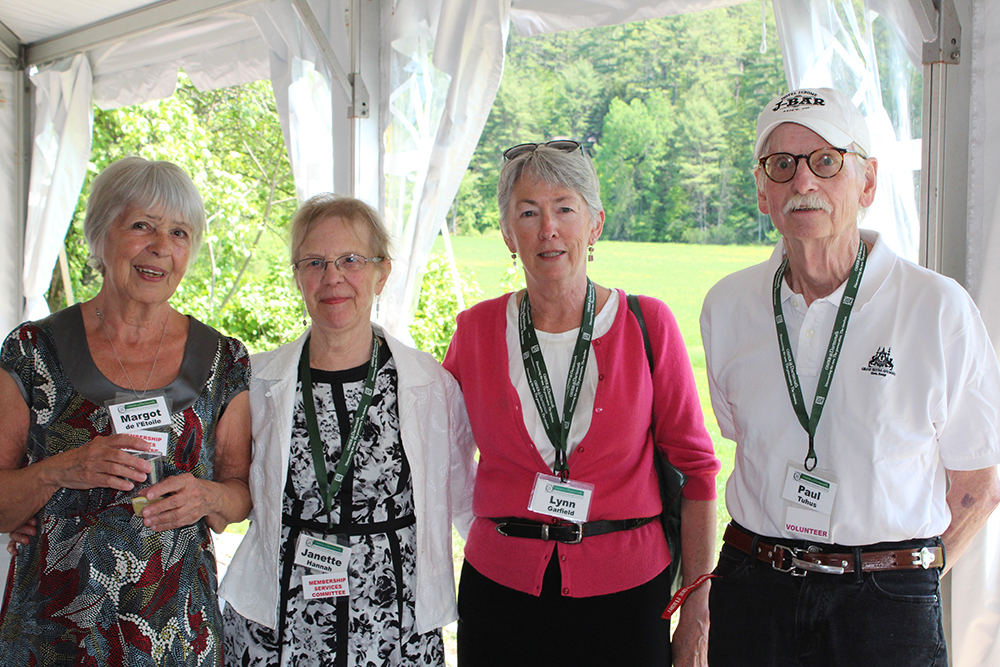 Member & Classroom Support
A Class Representative (class rep) assists the Study Leader with the course. Tasks include taking attendance each week, passing out name badges to new members, reminding participants to complete a follow-up form online at the end of class, and contacting the office if any issues arise in the course. To read the full outline: On-Site Courses (at DOC House), Off-Site Courses (not at DOC House).
Tech Cafés offer members support with their devices including: iPhone, iPad, Android, Kindle, Mac and PC laptop, etc. Also, with registering online for classes. Knowledge does not need to be in all devices, but having comfort to assist in one of the many fields.
If interested in volunteering, please contact Laura Belback at laura.j.belback@dartmouth.edu.
Office & Marketing Support
A talented group of Osher at Dartmouth members donate their time, effort, and patience to supply much-needed support for both their fellow members and the office staff. The office staff is tremendously grateful for the help and generosity of these members. Volunteers help with a wide variety of tasks, including:
Greeting visitors to the office, answering phone calls, copying, assisting with mailings, and more.
Simple data entry: working on a computer to update records.
Distributing flyers in area towns.

If interested in volunteering at the Osher at Dartmouth office, please contact Diane Doe at diane.m.doe@dartmouth.edu.
Study Leaders
Our Study Leaders come from a wide variety of backgrounds and professions. We've enjoyed classes taught by seasoned professors from the Dartmouth campus, as well as visiting experts in art, literature, politics, and science. These wonderful volunteers contribute their time and expertise free of charge!