John Randolph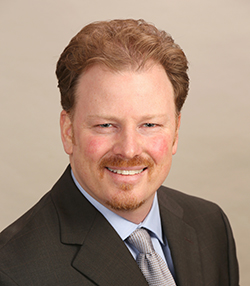 Dr. John Randolph is a board-certified clinical neuropsychologist who specializes in brain wellness and neuropsychological assessment and management. He holds a Ph.D. in Clinical Psychology/Neuropsychology and completed clinical and research fellowships in Neuropsychology and Neuroimaging at the Geisel School of Medicine at Dartmouth, where he currently serves on the adjunct faculty. He is Past President of the New Hampshire Psychological Association and editor of the recent book, Positive Neuropsychology: Evidence-Based Perspectives on Promoting Cognitive Health.
Course Title: Understanding and Applying the Science of Brain Health (Fall Term 2018)
Participant Testimonials:
"John made great use of Power Point, was very open to questions and was most patient when answering all questions."
"Presentation was thorough, questions answered well which created additional discussion."
"The class was an excellent combination of John Randolph's presentation of the science of brain health, his solicitation of thoughts and views of those attending, his giving us homework in between sessions which caused us to focus on the application of the science to our every day life experiences, and how we can apply all of this to our own health benefit."