Peter Graves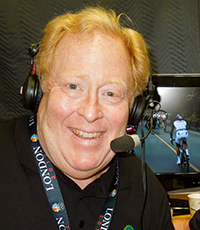 Peter Graves, a Vermont native, has played a prominent role in the ski sport since his racing days in the 1960's and 1970's. Later he became as U.S. Team coach and an administrator for USSA. He began his broadcasting career with ABC Sports at the 1980 Olympic Winter Games in Lake Placid and was most recently an alpine skiing announcer at the 2018 Olympic Winter Games in South Korea. In sum, Graves has been a broadcaster at 11 Olympic Games. He served at Harvard College as the Head Nordic skiing coach from 2002-2008 and was elected as the FIS Ski Journalist of the Year in 2016.



Course Title: The History of American Skiing, Thru the Dartmouth Lens (Fall Term 2018)
Participant Testimonials:
"Peter Graves personally knows just about all the key present and many past players in US competitive skiing and brought a vast knowledge base to the class. He's enthusiasm for the sport was infectious."
"Peter is a great narrator and a fine facilitator encouraging class discussion. Peter enhanced several classes with guest speakers and telephone interviews with living legends of American skiing."